August 15th, 2007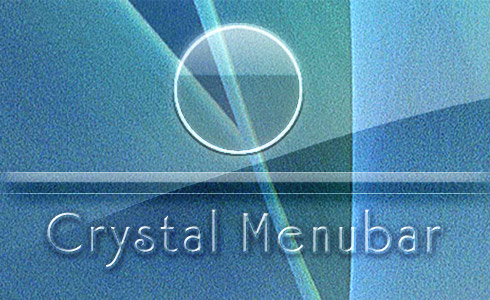 I'm releasing this in advance of Crystal Clear 1.5 since it's ready to go and there may be one or two folks who are tired of dealing with the "roll your own" menubar from version 1.2, even though it did eliminate the ugly menu-extra smudgies of previous releases.
With Crystal Menubar, you just drag the application to your hard drive (the "Applications" folder, maybe?) and click it. This will put the nice, clear Crystal Menubar in its rightful place at the top of your screen. After that, you can just forget about it. Use whatever desktop picture that strikes your fancy!
If you decide to use it, just add it to your Login Items in System Preferences (the Accounts pane) so it gets launched when you log in.