Big Man in a Tiny Bubble Pops In To D.C.
Published December 29th, 2010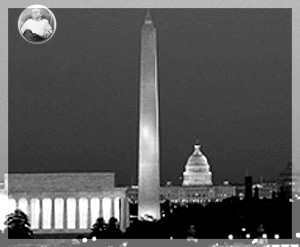 He arrived from the tiny town of Butler, Pennsylviania, as part of the new freshman class of Angry Republican Congressmen. After all the feting and touring that greeted him in Washington, Mike Kelly was asked who had impressed him the most.
"Nobody," he said.
To be impressed by "nobody" must mean this guy is hugely impressed with himself, one would surmise. Well, yes and no:
"I hope I don't sound arrogant about this, but at 62 years old, I've pretty much seen what I need to see."
Today's article in the Washington Post doesn't explore what exactly Mr. Kelly has seen in his 62 years, but from his attitude and statements, I would venture to guess it isn't much.
You see, Mike Kelly came to Washington because he is angry that the Federal Government "intruded" on the running of his General Motors car dealership, where he'd spent 56 years of creative energy. (I guess that means he'd been working on the business since he was 6. Just kidding.) 
And exactly how had it intruded? Why, it was making him sell Chevrolets instead of Cadillacs.
And exactly why was it ruining his business this way? Well, you see, Obama had (personally) taken over General Motors and was (personally) requiring dealerships to restructure as part of an effort to save the company.
"This is America. You can't come in and take my business away from me. . . . Every penny we have is wrapped up in here. I've got 110 people that rely on me every two weeks to be paid. . . . And you call me up and in five minutes try to wipe out 56 years of a business?"
This is a reasonable attitude if you believe that tiny, parochial self-interest should be the motivator of those elected to run a National Government. However, tiny attitudes from Big Men In Their Local Communities have no place in Congress. Indeed, those with tiny, uninformed beliefs who fail to see the big picture are precisely the ones inclined to take actions that will fail the interest of the public they're elected to serve.
They are also the most vulnerable to corruption, since if you believe that self-interest is the highest good, then you are likely to be impressed by visitors who flatter your ego and your opinions... and then offer to pay you huge sums to ensure your reelection or to sway your vote on an issue that serves your own interest.
A lot of Big Men in Tiny Bubbles like Mr. Kelly were frightened and outraged when the Obama administration offered to buy a 61% stake in General Motors in the summer of 2009. After all, wasn't this a "Government Takeover", or worse, a "Nationalization" of a private company?
If you were inclined to take a narrow view, it was. However, if you bothered to take the big view, it clearly was not. 
Obama was a reluctant participant in the process of saving General Motors, and his sin was that he insisted that the taxpayers have some control over the process. Rather than just handing $50 billion to a company that had proven itself incapable of turning a profit and had driven itself into bankruptcy, he stipulated that outside ("Government") experts have a say in how that money was used. The restructuring that resulted is what caused Mr. Kelly such pain in his private bubble.
As an article in The Economist—a business journal with no reputation for supporting Government intrusion into the workings of Capitalism—ended up apologizing to Obama for sharing the view that his action was a mistake:
August 19, 2010. Americans expect much from their president, but they do not think he should run car companies. Fortunately, Barack Obama agrees. This week the American government moved closer to getting rid of its stake in General Motors (GM) when the recently ex-bankrupt firm filed to offer its shares once more to the public (see article).

Once a symbol of American prosperity, GM collapsed into the government's arms last summer. Years of poor management and grabby unions had left it in wretched shape. Efforts to reform came too late. When the recession hit, demand for cars plummeted. GM was on the verge of running out of cash when Uncle Sam intervened, throwing the firm a lifeline of $50 billion in exchange for 61% of its shares.

Many people thought this bail-out (and a smaller one involving Chrysler, an even sicker firm) unwise. Governments have historically been lousy stewards of industry. Lovers of free markets (including The Economist) feared that Mr Obama might use GM as a political tool: perhaps favouring the unions who donate to Democrats or forcing the firm to build smaller, greener cars than consumers want to buy. The label "Government Motors" quickly stuck, evoking images of clunky committee-built cars that burned banknotes instead of petrol—all run by what Sarah Palin might call the socialist-in-chief.

Yet the doomsayers were wrong. Unlike, say, France's President Nicolas Sarkozy, who used public funds to support Renault and Peugeot-Citroën on condition that they did not close factories in France, Mr Obama has been tough from the start. GM had to promise to slim down dramatically—cutting jobs, shuttering factories and shedding brands—to win its lifeline. The firm was forced to declare bankruptcy. Shareholders were wiped out. Top managers were swept aside. Unions did win some special favours: when Chrysler was divided among its creditors, for example, a union health fund did far better than secured bondholders whose claims should have been senior. Congress has put pressure on GM to build new models in America rather than Asia, and to keep open dealerships in certain electoral districts. But by and large Mr Obama has not used his stakes in GM and Chrysler for political ends. On the contrary, his goal has been to restore both firms to health and then get out as quickly as possible. GM is now profitable again and Chrysler, managed by Fiat, is making progress. Taxpayers might even turn a profit when GM is sold.
GM's payback to U.S. taxpayers has already begun, and as The Economist notes, the total repayment over time will likely exceed the original $50 billion investment.
Yet Mr. Kelly probably doesn't believe any of this. Why? Because he doesn't want to. It's not in his interest to do so. It's more convenient for him to believe it's all a lie.
After all, to change his mind would invalidate his reason for popping in to Washington. Given his arrogant attitude that he is the most impressive person in D.C., he is hardly the sort to question himself, let alone to burst the tiny bubble that brought him here.
---
Show Comments